If you don't mind, I'd like to interrupt my not-so-regularly-scheduled posts about silly macOS workflows and tech complaining for a not-so-humble-brag.
TextBuddy received a lovely review in the June issue of Mac|Life - including an Editor's Choice seal of approval.
The bottom line. A marvel. If you work with text, you need this app.
As a nerdy kid who grew up in the 90s browsing the magazine section of Waldenbooks for the latest issues of Macworld, boot, and Next Generation, seeing one of my apps in a print magazine is a huge thrill.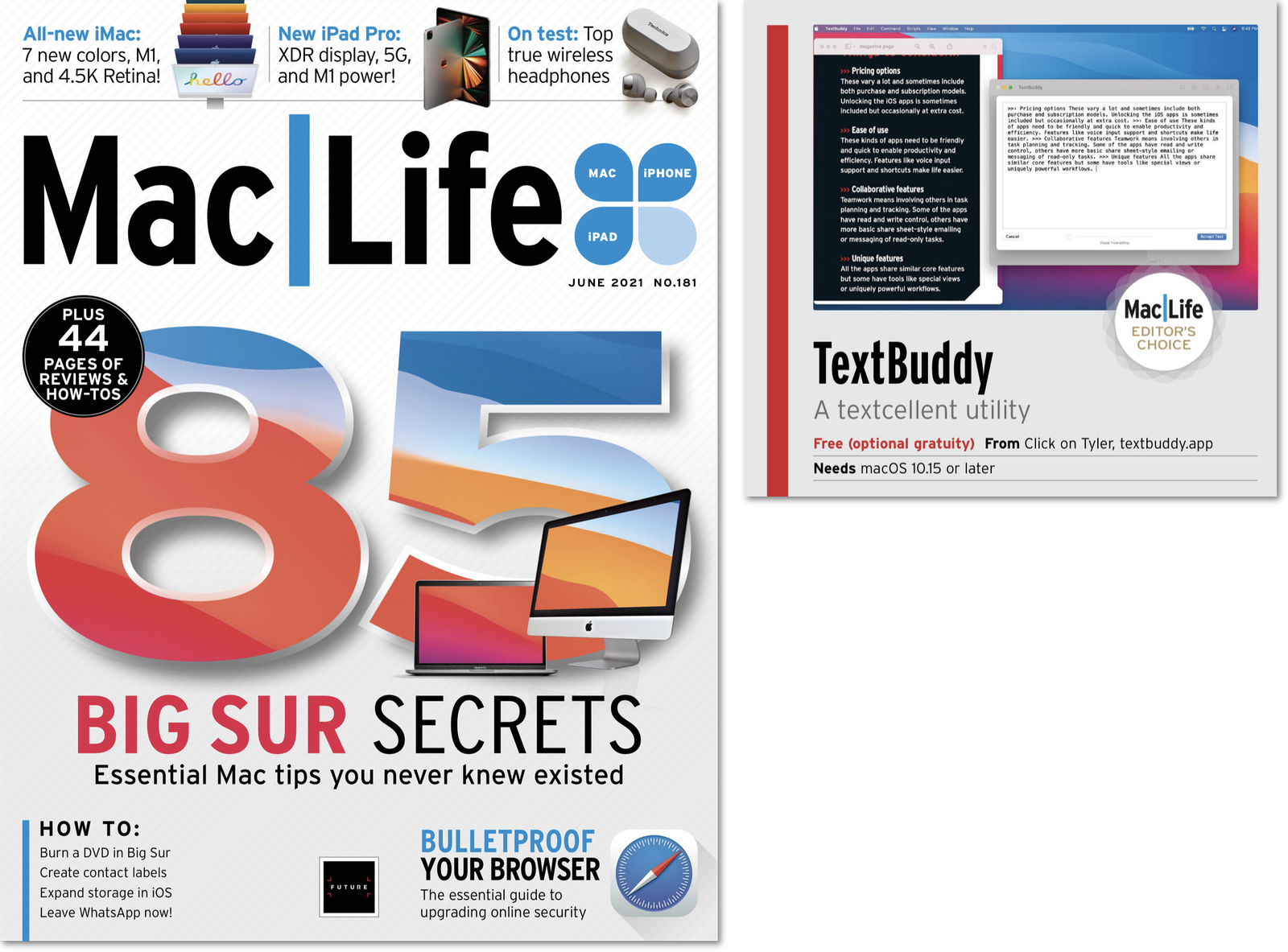 (Hopefully, it won't take another twelve years to happen again.)