For six years I carried a bright green, nylon, kid's wallet I bought from Target. I enjoyed the simplicity and "funness" of it. But last year I finally decided to grow up and buy a real, adult wallet. I hate fat, George Costanza wallets and, as a rule, only carry the absolute bare minimum of cards. So when I started shopping around my top priority was finding something equally as slim as the old kid's wallet I had been carrying.
After reading lots of reviews I settled on a blue, leather Note Sleeve from Bellroy. It's been a year since I started carrying it and I couldn't be happier.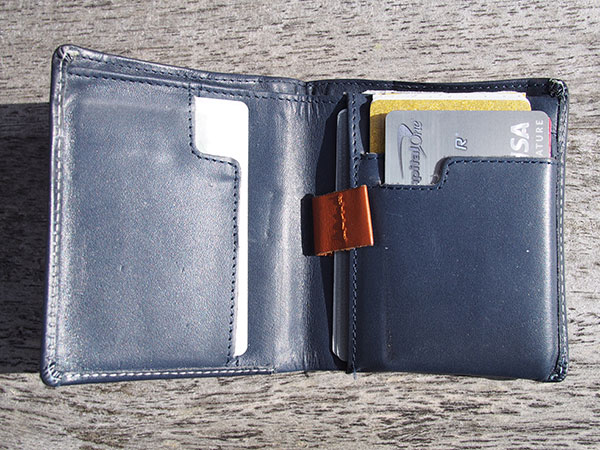 The wallet has two slots on the inside right side for your most frequently accessed cards. Each slot can hold two cards comfortably. Beneath that area, is storage for two or three less frequently used cards. There's a small, leather pull-strap that allows you to slide the cards out for easy access. On the left is a single slot where I keep my driver's license. Every wallet I've previously carried kept your license behind a plastic window so you could just show people your age. But, in practice, every restaurant or store I visited always insisted I take the card out and hand it to them. Prying it out from behind the plastic window was always a pain. I have no trouble accessing it with this wallet. I can pull it out and slide it back in without trouble.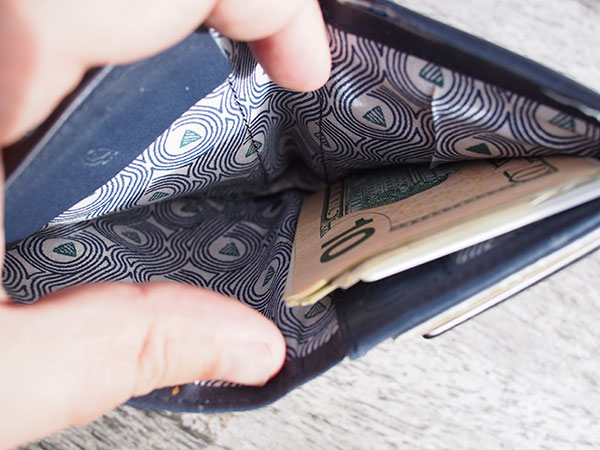 Like most wallets, the Note Sleeve has a full-length pocket for cash. This model is barely wide enough to fit unfolded American currency, so I normally just fold my bills in half. I really like the pattern inside the pocket. Of course, no one ever sees that except for me, but I like it anyway.
Inside the cash sleeve is a secret, hidden pocket. I use this slot for my auto and health insurance cards. I rarely ever use them, but always need them with me, so this extra, hidden pocket is great for that purpose.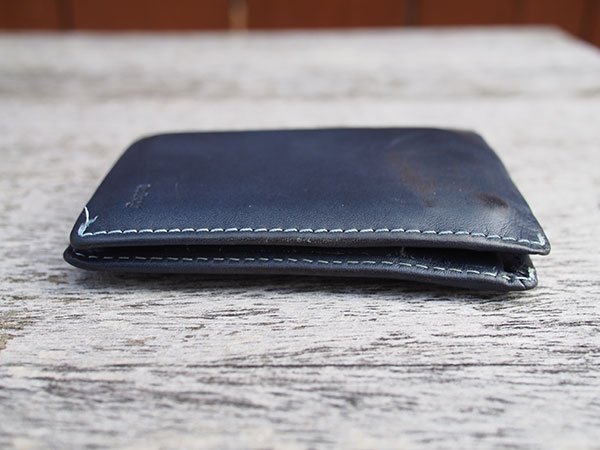 When folded in half, the wallet lays quite flat. I've compared it to a few of my friends' wallets and the Note Sleeve is always the slimmest.
As I said above, I couldn't be happier with my choice. It's slim, very well constructed, and looks nice. I finally feel like a real adult.