Last week Amazon Alexa and IFTTT hooked up in a big way. They now have triggers that allow you to do things whenever you add an item to your Alexa to-do or shopping lists. This is awesome because now those items don't have to live within Amazon's ecosystem. With a little IFTTT tinkering you can quite easily have them shuttled over the net and into OmniFocus.
This means I can be cooking dinner and literally say out-loud "Alexa, add red pepper flakes to my shopping list." Or "Alexa, remind me to schedule a cookout with Matthew." And the next time I open OmniFocus, those tasks will be waiting for me. Awesome.
First, you'll need to login to your IFTTT account and activate the "Amazon Alexa" channel.
Then, create a new recipe with a trigger of "If item added to your Shopping List".
Next, for the action, send an email to yourself with the following settings...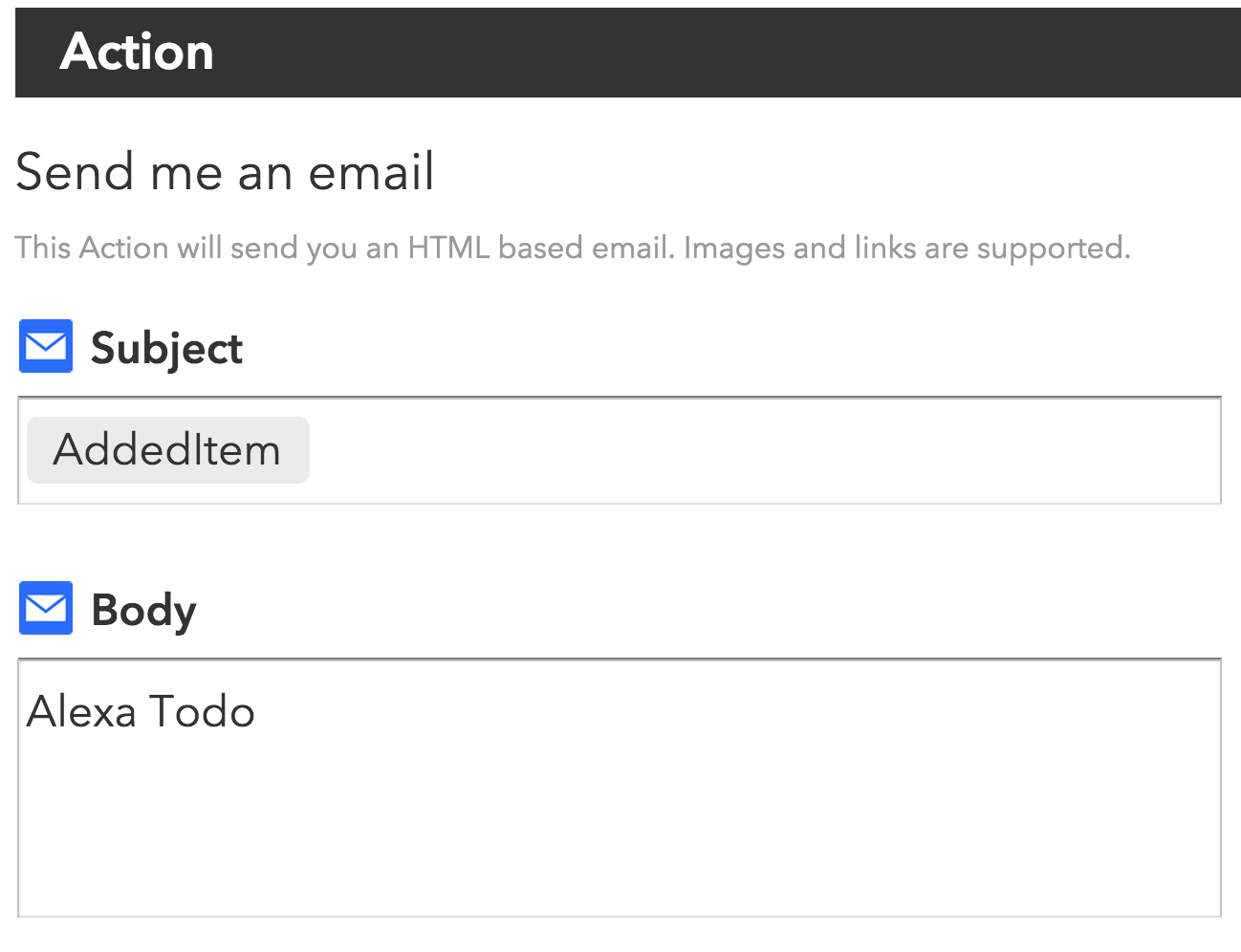 Finally, in your email provider's settings, setup a rule for any email with the body "Alexa Todo" to forward to your secret OmniSyncServer's email address. They'll get the email with your to-do item as the subject and add it to OmniFocus.
Boom!
Don't forget, your Alexa shopping list is separate from your Alexa to-do list. So do what we did above a second time for your to-do list to make sure you can add items to either list.