Last March, I released Three Things Today. It's a one-trick-pony Mac app that lets you schedule out your three main goals for each day on a calendar. It's built around my two basic assumptions for getting work done:
There is only enough time to do three significant things each day. One goal in the morning, one after lunch, and another near the end of the day.
Your day will never go as planned, fires will happens, things will be delayed or droppped entirely. That's OK. Accept that reality, plan for it to happen, don't punish yourself.
Anyway, you can read more about the app and how it operates under those two assumptions.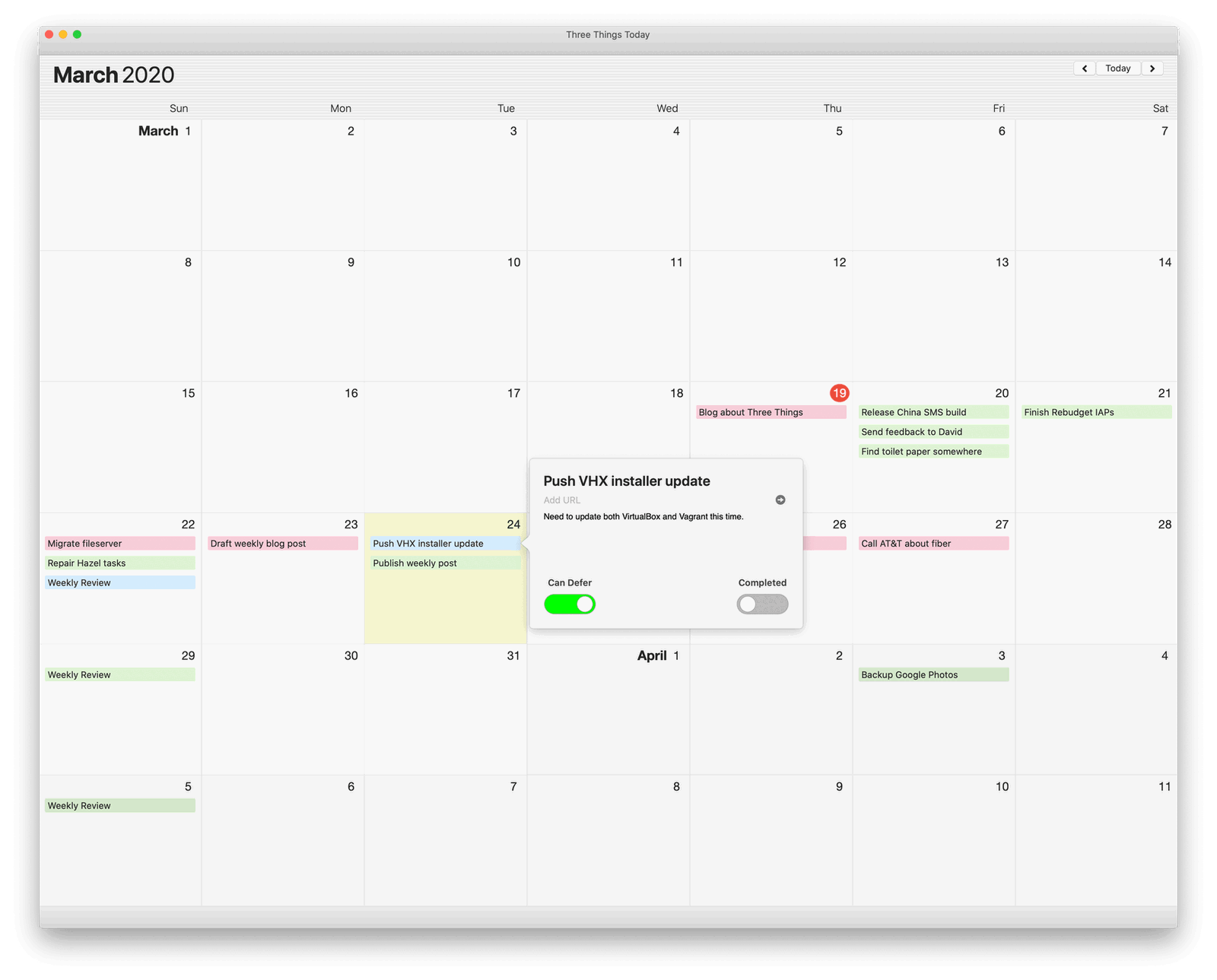 The point of today's post is that while I've been using Three Things myself for a year now, a very nice person was kind enough to email me last week and let me know that the version posted online had expired. My bad.
Also, this new version comes with an experimental new feature: iCalendar syncing!
You can add a public iCalendar (.ics) feed to Three Things, and it will display all day events / tasks within the app.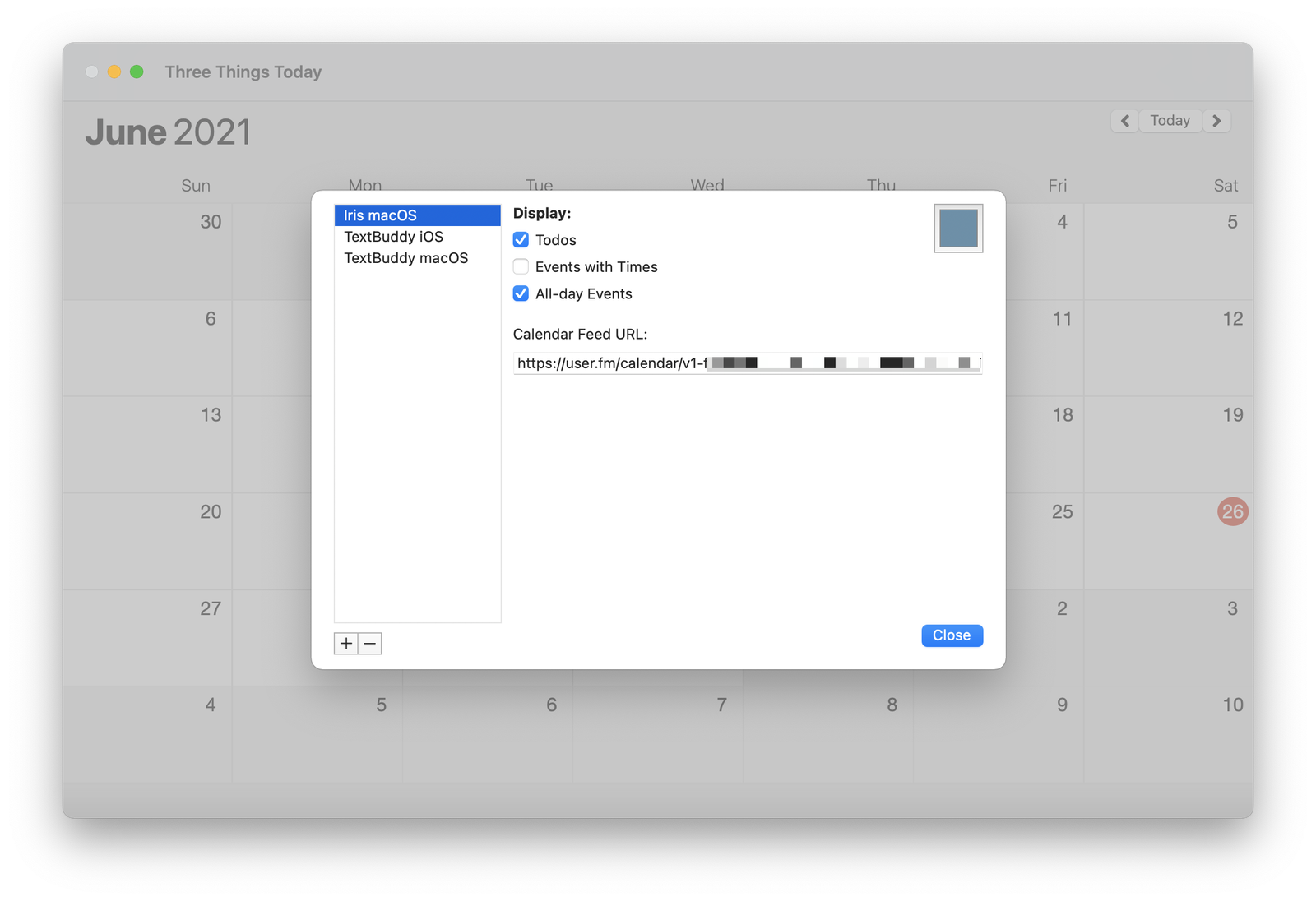 Why is this useful? For me, I've subscribed Three Things to the calendar feeds for my Trello boards that I track my software projects with. Most of my Trello cards (tasks) are undated, but in the rare case one has a due date, it will automatically appear in Three Things. More importantly, Three Things will enforce rule #1 and make sure I don't overcommit myself on that day accidentally.