On January 24th, 2020 I tweeted: One day I will get around to either releasing or open sourcing the dozen or so bespoke, one-off Mac apps I've built just for myself. Today is not that day.
Ok, now it's that day.
Welcome to The Workshop. It's where I'm going to be posting all of the odd things I'm working on and prototyping. Some are just for me and likely always will be. Others have already graduated to public preview releases. And a few might eventually become a real app someday.
If you're interested in any of the apps on this page that I'm building, you can become a supporter and get early access to help test and provide feedback to shape their direction.
Because every user helping me test this app costs me real money due to bank API fees, MoneyMate is only available for testing to patrons.
MoneyMate is my white whale of a personal finance app I've been building for over a year. (Well, it was. Sometime during the last year since I started work on the app, an Android app called MoneyMate was released. So I guess I need a new name now.)
You can read more about the goal for the app here.
When I Get There is currently available via a public TestFlight. If you'd like to try it out, let me know.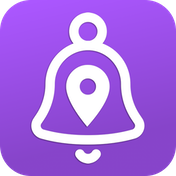 When I Get There is a powerful way to remind yourself of things you need to do when you arrive at or leave a location.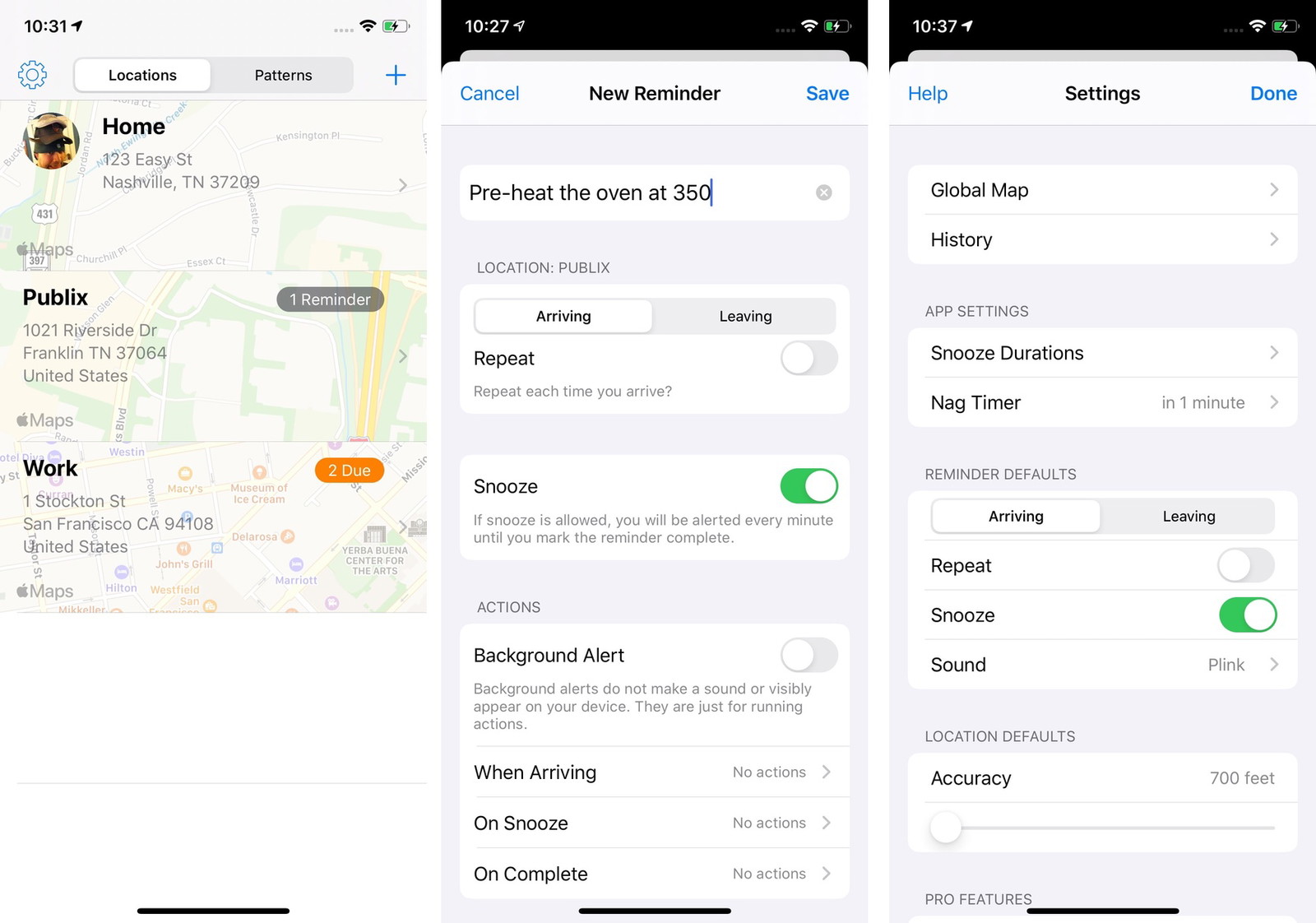 It's a totally private, iCloud-synced way to make sure you never forget something important. Unlike the system Reminder.app, if you set a reminder to water the plants when you arrive home, When I Get There will remind you – and then keep reminding you – over and over again until you mark the task complete.
Amnesia is publicly available to test - but things are very much still in flux. There's also a working iOS version, but I haven't made that available on TestFlight yet.
Amnesia is a Mac app (with an iOS companion app) for developers, writers, and other knowledge workers who often do focused work and/or research. It's your own personal, private search engine for remembering everything that's important to you and helps you get your work done.
When Amnesia is running in the background on your Mac, it will remember your web browsing history just like Safari, Chrome, and Firefox already do, but combine every web page you visit across all your browsers into a single history. But the app goes further than that.
Your web browser only remembers the URL and title of the pages you visit. Amnesia remembers....
Everything.
Full-text search and boolean filters to find anything you've ever seen on the web.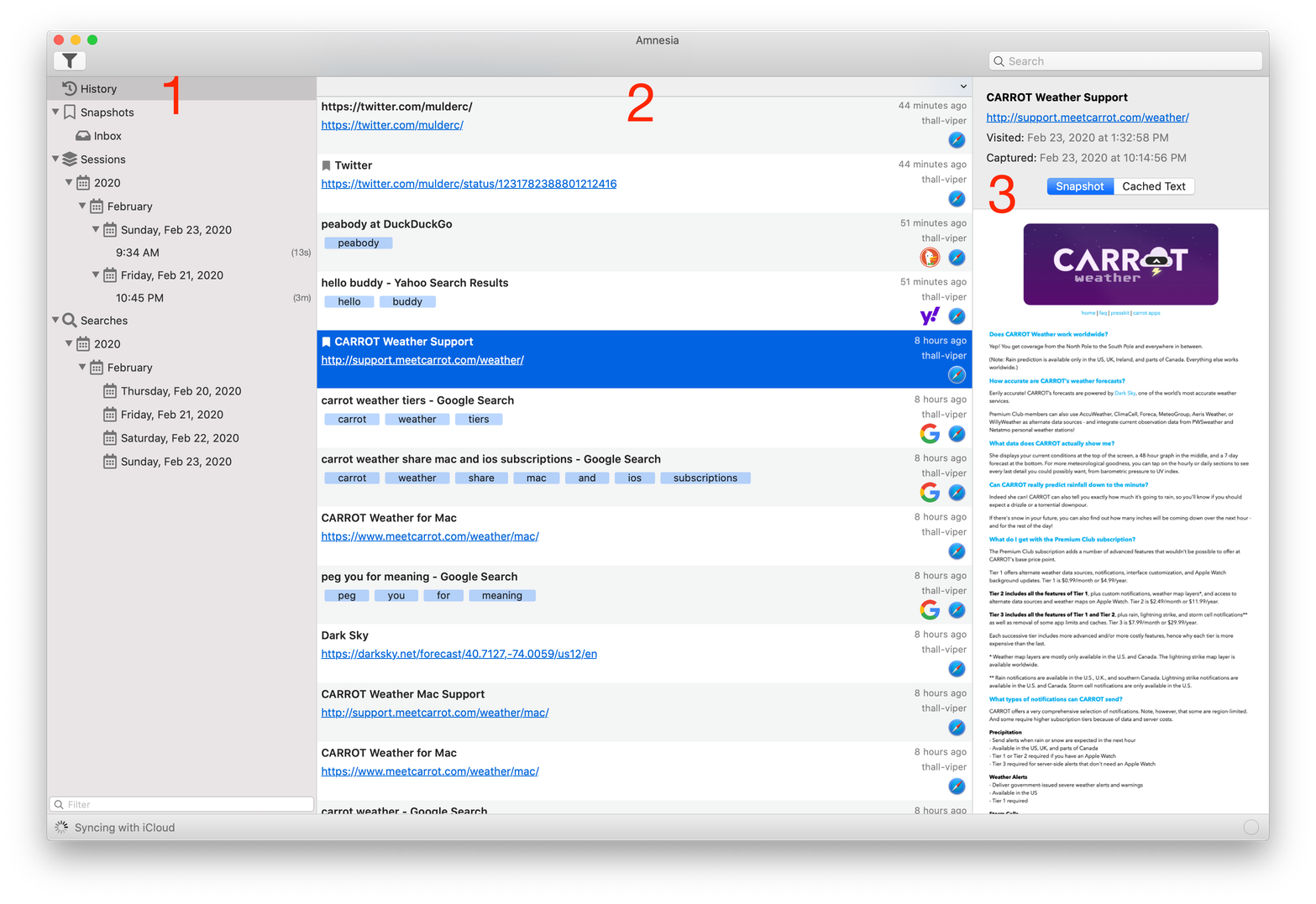 Three Things is the the tool I use to plan my larger goals and tasks a week or two at a time. It helps me stay productive and sanely commit to what I can and (most importantly) can't do. A public preview is available to download.
Voxmail
I released a janky, server-based PHP script for checking your email with Siri in the car last year. Since then, I've refined it into an actual iOS app with full Siri support that doesn't rely on any server-side component to work. Voxmail allows you to read, reply to, and manage your email using Siri and CarPlay.
The app isn't on TestFlight yet, but if anyone is interested in testing, I'm happy to give you access.
A Mac menu bar app for Spotify. It also integrates with Drafts because I'm weird. It's available to purchase on a pay-what-you-want basis.